What to Expect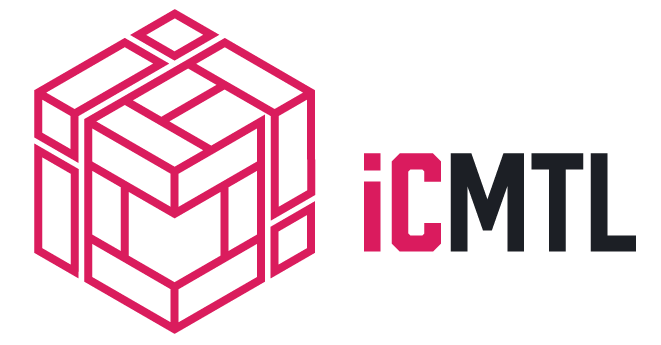 Building a CREATIVE Venture is one Long Experiment…
You are about to embark on a journey. It is comprised of two components: an instructional program called Venture in the Creative and Cultural Industries which is a government approved Professional Development Attestation of Collegial Studies and secondly, an incubation program. Together we will refer to them as [8M] – 8 months for short.
The instructional model:
Project iC MTL will provide you with an office space, access to wireless internet and incubator services such as mentors, coaches and access to potential clients.
Dawson College in collaboration with the Ministère d'enseignement superièure et de recherché will offer the instructional program and the attestation upon successful completion of the program.
Our industry partners will offer you some business coaching, financial advice and assistance and mentorship.
You may also be eligible for loans and bursaries from the Ministère d'enseignement superièure et de recherche. The amount you may receive will depend on your personal and financial situation.
This program is not your typical sit-down-in-class-and-listen-to-somebody-lecture program. In fact, most of the materials you need will be online or in the real world. You teacher will act as a facilitator and a guide. You will also be assigned a mentor and surrounded by coaches with their own expertise once you have reached some objectives set by your instructor.
Expect to dedicate the entire 8 months to this program. Building a business or social enterprise is hard work. You need to be committed to this program or it's just not going to work out. Yes, we are here to develop your entrepreneurial competencies and guide you in the right direction but all the work will be on you! Success will be directly related to your perseverance and grit!
We will support existing and emerging creative entrepreneurs in their quest to build sustainable small and medium to high growth enterprises. Our main goal is to create the next generation of scalable creative enterprises such as Cirque du Soleil, Sid Lee, PixMob, The Comedy Festival, Shakespeare in the Park etc.
Here is what you should expect from the program.
You will attend two cocktails prior to the start of the program. The first is a launch party with the entrepreneurial community of Montreal. The second cocktail is to pitch an idea to your classmates and to get to know each other.
You will be working in a space with other founders who will offer you feedback on your work.
You will spend a fair bit of time researching potential partners, clients, suppliers and building your network.
You will also spend a lot of "homework" time outside the building talking to people to pitch your idea. This means that you will have to research people, set up appointments and travel to meet them.
You will be in "class" three times a week Mondays and Wednesdays 9:00 to 3:00 and Thursdays 9:00 to 12:00 leaving you time to work on your venture on non-class days as well.
You should dedicate at least 20 hours a week to this program. 360 in class hours and 240 out of class hours over the 8 months. This is a total of 600 hours set aside just for starting your business.  Some businesses take years to build. We are helping you with the early ideation and opportunity identification stage.
In class you will spend time working on your venture but also obtain valuable advice and instruction from your trainer, guest speakers, mentors and coaches in scheduled presentations.
You have to set aside time to participate in networking events in an around Montreal as well as in the incubation space iC MTL. Be prepared to spend anywhere between 100$ and 200$ for events during the 8 month program.
Most of our trainers will be creative sector entrepreneurs and have a proven record of building successful ventures.
Our team of advisors will keep our program on track and help us connect you to a relevant network.
At the end of the program you will have acquired the competencies to start a new creative venture. You may decide to move to the incubator to continue developing your company or to branch out on your own.
What you will need:
We provide the office space but you will provide your own laptop and office supplies.
You will need a phone to make appointments and schedule your meetings.
A lot of courage to face the ups and downs of building a venture.