CRLT Alumni
Who we are and what we do.
CRLT has very active alumni and alumnae with over 500 members. This association was established in 1981 and has an executive committee membership which meets on a monthly basis. The Committee's mandate is to keep the CRLT alumni connected to Dawson College and each other by organizing at least two events per operating year and releasing newsletter periodically.
As a result, the CRLT alumni community meet annually for the Annual General Meeting and as a program with more than 50 years of history, our Graduates from the 70's, 80's, 90's and 2000's regularly "Take time to play!".
Current Alumni Committee
The executive Alumni Committee:
President: Patrice Turcotte
Vice-President: Ryan Mitchell
Secretary:  Brandon Poirier
Treasurer: Marc Sauvé
Faculty Liaison:  Marc Sauvé
Members at Large:   Natasha Callender
Cheyenne Jimenez
Chantal Lewis-Lockhart
Kim Grenier
Kristen Whitelaw
Equipment & Supplies
The CRLT program uses a variety of materials for its diverse programs. one initiative that led by the alumni is to help acquire  new or gently used equipment and supplies for Fall Outdoor Education, Winter Outdoor Experience and other CRLT classes. If you would like to donate equipment, supplies or funds to support our activities, please communicate with current chairs of the program at crlt@dawsoncollege.qc.ca, or reach out to the alumni directly at Crltalumni@gmail.com.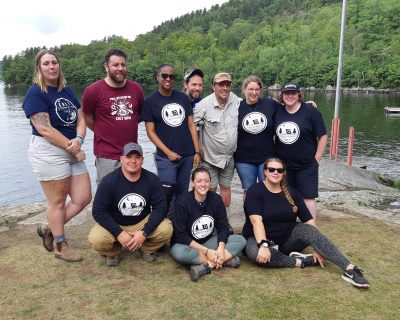 Follow us and keep in touch!
Facebook: CRLT-Alumni-Re-Uniting-Alumni
Instagram: CRLTALUMNI
Email: Crltalumni@gmail.com
Testimonials