Media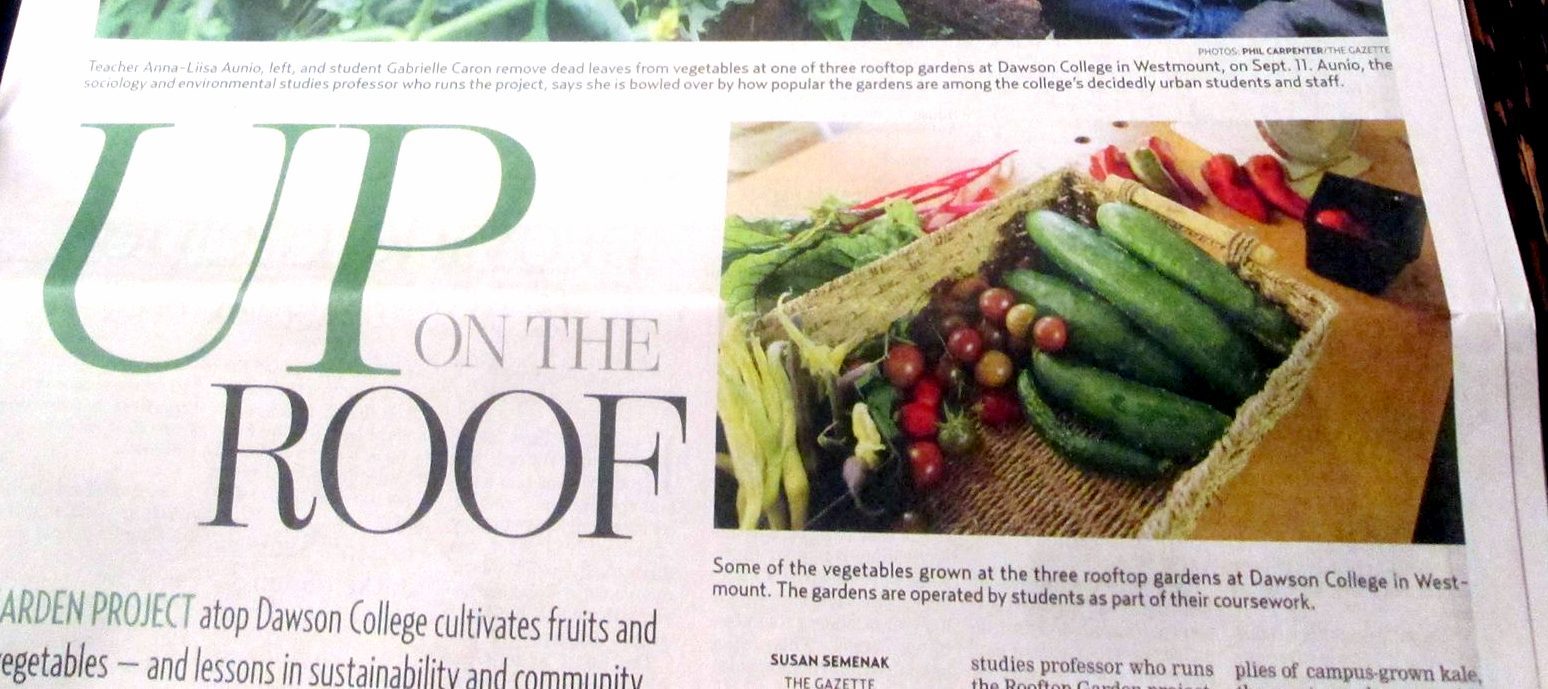 2014
Dawson Gardens Faculty on gardening and climate change:
Sociology Faculty and Dawson Gardens Coordinator Anna-Liisa Aunio contributes to Global News on social and political issues. With the People's Climate March in the news and renewed demands for action on climate change, read her take on how victory gardens can help win the climate change war:
Can Homegrown Food Win the Climate Change War?
Dawson Gardens Featured in the Gazette!
Dawson Gardens have been featured on the front page of the Montreal Gazette! Check out "Up on the Roof" by reporter Susan Semanak.
2013
Dawson College Rooftop Gardens Project Receives Funding from AQPERE:
Il nous fait plaisir de vous annoncer que le projet Rooftop Gardens and Urban Agriculture : Building a Model for Effective Programs and Pedagogies in Sustainability, déposé dans le cadre du Programme Communautés collégiales et universitaires pour des Campus Écodurables, a été retenu par le comité de sélection.
For the announcement in AQPERE's bulletin, see: http://www.aqpere.qc.ca/bulletin/2013/PDF/BulletinAQPERE_fevrier2013.pdf