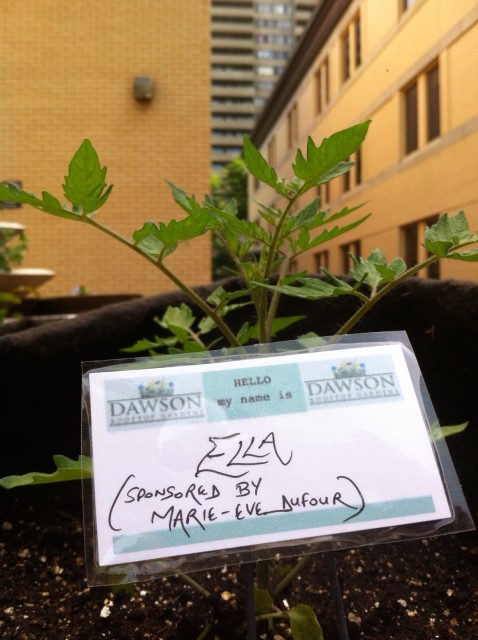 ONE WEEK UPDATE – SPONSOR A SEEDLING CAMPAIGN
Hi everybody!
Our Sponsor-A-Seedlng campaign is still in full swing, and we've got some pictures of our lovely sponsored plants to prove it! At this point we have raised $651, which is great, but we've still got a long way to go before we reach our $5000 goal. Thank you to everyone who has been able to support us thus far, and we encourage you to come visit your sponsored seedlings! If you're not able to sponsor a seedling, please share our link and spread the word!
igg.me/at/dawsonseedlingcampaign
Hope everyone's enjoying the sunshine!