Note
Thank you for your interest in our directory. However we will no longer be hosting a housing directory.
Places4Students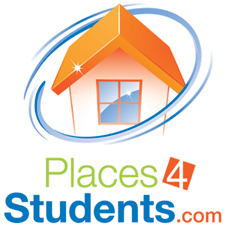 Dawson College is partnering with Places4Students to provide more housing options.
Off-Campus Housing Service:
Students search Rental Listings: https://www.places4students.com/Places/School?SchoolID=0m9hQbTlevQ%3d
Students register to post a FREE Roommate Profile/Sublet Listing: https://www.places4students.com/Student/Register
Landlords register to post a Rental Property Listing: https://www.places4students.com/Landlord/Register
Customer Service:
admin@p4s.com
1-866-766-0767
Monday to Thursday: 9am-7pm EST
Friday: 9am-5pm EST
The Lease
A lease is a contract between a landlord (owner) and a tenant (renter) that defines responsibilities between both partners.
When signing a lease, it is best to use a Government of Québec Lease. You can find samples of the document on the Régie du Logement website and leases can be purchased at most pharmacies and depanneurs.
Leases are available in both English and French.
You have the right to request a lease in the language you are more comfortable with (English or French).
It is important for these sections to be completed on the lease:
The landlord's name and address
Tenant's name and current address (and if you are signing with a roommate ensure both of your names appear on the lease)
Appliances that are included in the rent (if the fridge and stove are included, make sure that it is included in the lease) and double check if the appliances are in good condition
Length of the lease – start and end dates
Rent per month, when the payment is due and the method of payment
If the landlord has agreed to make any repairs to the dwelling, insist the lease says exactly which repairs are to be made and when they should be completed (either before you move in or sometime during the course of your lease)
Utilities that are included in the rent (heat, hot water, electricity, gas, internet, cable)
Whether or not you are permitted to have a petOnce the lease has been signed by all parties, it immediately becomes a legally binding contract for the terms stated. If additional copies are required, then they should be received within 10 business days.
In the province of Québec, you are not required to pay a deposit for the apartment. However, the landlord is allowed to ask for the first month's rent up front. If you do make a payment towards the landlord, ensure that you receive a receipt.
You may purchase the official paper version of the lease online in English and French.
Types of Apartments
1. Bachelor/Studio Apartment
A small apartment with 1 room that has living room, bedroom and kitchen in one common area. Legally, the bathroom should be separate and must have a functional door.
2. Apartment
Starting at a 3 1/2, has a separate bedroom, living room and kitchen areas.
3 ½ – 1 closed bedroom, living room and kitchen
4 ½ – 2 closed bedrooms, living room and kitchen
5 ½ – 3 closed bedrooms, living room and kitchen
6 ½ – 4 closed bedrooms, living room and kitchen
3. Student Residence
Residential spaces, primarily of single or double occupancy in a building owned and operated by the university or private entity. This type of housing may also offer meal plans, common areas for leisure and activities.
4. Loft/Flat
A large adaptable space can contain multiple tiers and are typically on the highest floor of the unit. Typically industrial in style and often converted from their original intended purpose.
5. Duplex/Triplex
A building divided into two or three independent units. Each unit would have their own set of individual room(s) including bedroom, living room and kitchen, though a bachelor or studio could still be a part of a duplex/triplex. A triplex is a building divided into 3 units.
Student Dormitories Housing
Below is a list of student housing in the area (including 1 in LaSalle)