New Student Checklist
Checklist for New Winter 2022 Students
Congratulations on your admission to Dawson College. We look forward to meeting you! Here is a short checklist of what you need to do over the summer in order to start your first semester strong. Classes start on January 20th but in the meantime, here's your to-do list: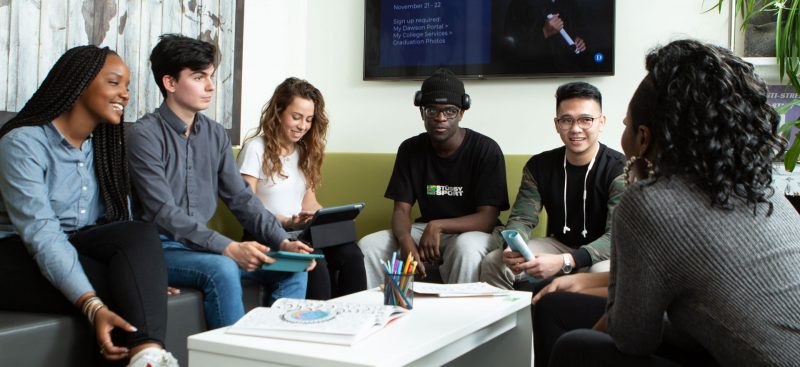 In December…
Be sure to access your My Dawson Portal/Omnivox regularly to get the latest information for new students at Dawson. If you haven't connected yet, enter "how to access Omnivox" in the search field of the Dawson website.
Familiarize yourself with the New Student Resources page on the Dawson website under the menu item "New Students".
Look out for an invitation to your Welcome Day information session. It will take place January 11th. An invitation will be sent to your personal e-mail address, Dawson e-mail address and will appear in your My Dawson Portal.
Review your program handbook. Log into your My Dawson Portal and select My College Services > Program Handbook.
Watch the How to Register and the First Semester Academic Orientation videos on the Academic Advising web page at dawsoncollege.qc.ca/academic-advising/video-resources.
In January…
Look for your English and French Placements on your MY Dawson Portal by selecting My College Services > Placement Test Registration and Results.
Find out your individual Course Registration access time in your My Dawson Portal > My Omnivox Services > Course Registration.
Review your Progression Chart and important information in your My Dawson Portal under My College Services.
Access the Timetable and Registration Guide in your My Dawson Portal under Academic Services and review the Timetable Instructions.
Register for your courses online. If you have questions about your registration, contact the Helpline through the Live Chat system in the registration module.
Finalize your registration.
Reserve a locker after you finalize your registration. You will find the locker reservation module under My Omnivox Services. A $10 fee payable online (by credit card) applies.
Attend your Welcome Day session. See your date and time in the invitation sent to your My Dawson Portal and via email in December.
Have your picture taken and get your ID card during your Welcome Day session. It is mandatory for all students to carry a valid Dawson ID card.
Check this page before school starts. There will be a new checklist for your first week of classes!