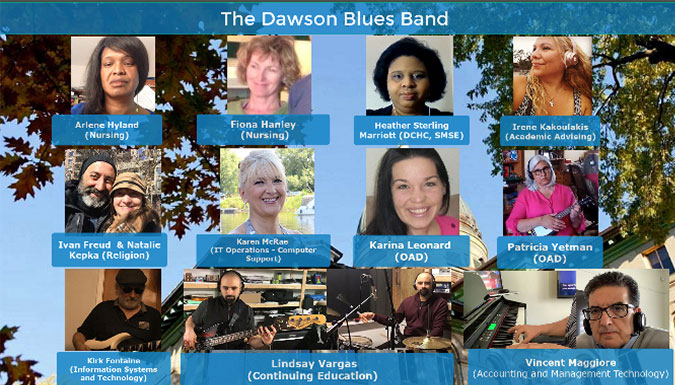 #DawsonProud, Dawson Foundation, Dawson Gives, Dawson Talent
Lean on Me by the Dawson Blues Band
The Dawson Blues Band presents Lean on Me, their first video. It features the contributions of a dozen Dawson employees who would like to cheer you.
You can show your appreciation by supporting our students with a donation to the Dawson College Foundation's COVID-19 Student Financial Aid Fund.
Go to the video and turn on the sound in the Read More link.