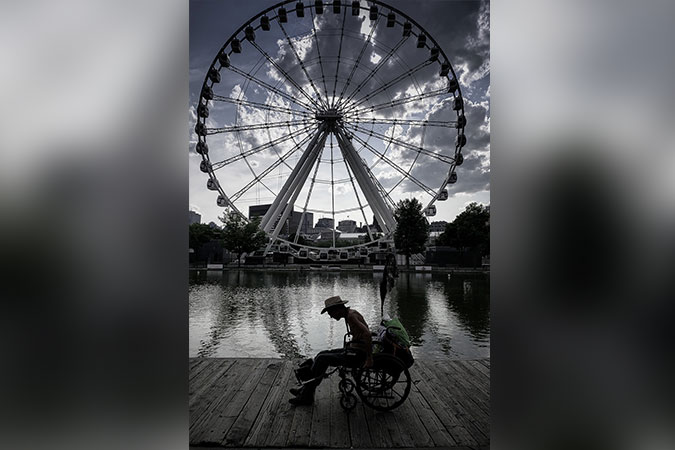 #DawsonProud, Dawson Talent, Faculty Hub, In the news/in social media
OAD's Madeleine Bazerghi wins CCDMD photo contest
Madeleine Bazerghi's photo, entitled A Socially Distant Moment, has won the Concours Photo Le Monde en Images - Catégorie Personnel du réseau collégial québécois from the Centre collégial de développement de matériel didactique (CCDMD). 
Madeleine works as a pedagogical counsellor in Dawson's Office of Academic Development and is on the Faculty Hub team.
"So I submitted to a photo contest for the very first time. Never thought of doing so but, I thought this photo worthy of representing a socially distant moment," she said.