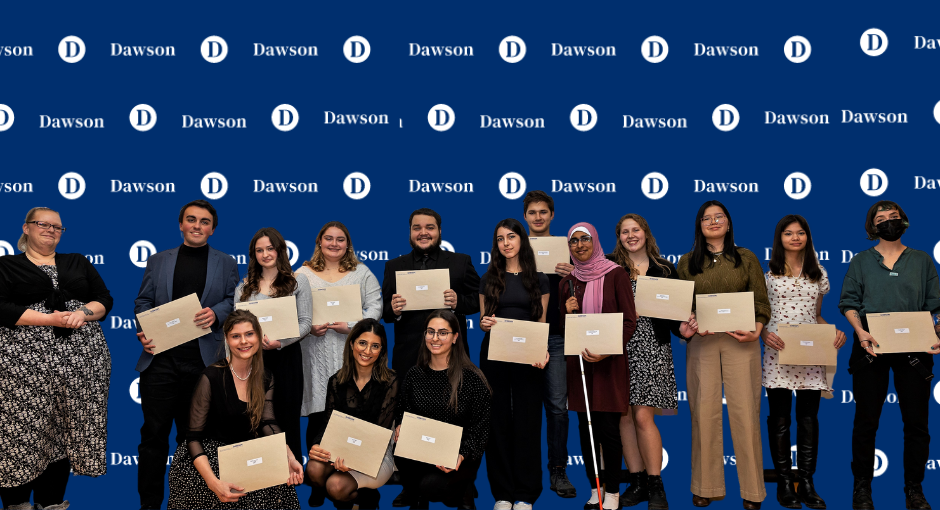 #DawsonProud, Awards Office, Communications Office, Dawson Foundation, Dawson Gives, Events, In the news/in social media
Celebrating Dawson's Fall Awards recipients
Meet Dawson's Fall 2022 Awards recipients! They are all current students at Dawson in a wide range of programs. These students are distinguished by involvement in the Dawson community, giving back or academic excellence and perseverance. Congratulations to our students and many thanks to all the donors and staff who make these awards possible.
At the celebration held on Nov. 24, we marked the 40th anniversary of the Anne-Marie Howlett Memorial Award, the inauguration of the Harry Fainsilber Memorial Award, given in memory of a beloved Dawson Mathematics teacher, and the return of the Dawson Teachers' Union Polytechnique Memorial Scholarship.
Click Read More to see all the recipients of our Fall 2022 Awards.