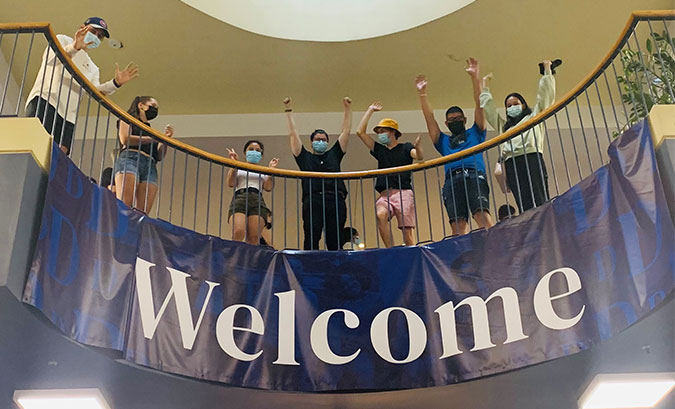 Campus Life, Student Services
Welcoming new and returning students
Just shy of 1,600 students came into Dawson College ahead of the semester for student-led tours.
For the first time, the invitation was extended to returning students as well as new students. Almost all students are like new students since most learning has been online for the last two and a half semesters.
Michelle Lee and Billi-Jo Poirier of Campus Life and Leadership (Student Services) organized the tours and reported that students are excited to start the semester on campus. Ten students, third-year and recent Dawson graduates, led the tours.
The students were especially interested in learning about services available to students, tutoring and volunteering.