Important Message to All Students: New Security Measures for Zoom, Part 1
In light of the recent incidents of "Zoom bombing" in the College, we will soon introduce tighter controls to restrict access to your Zoom classes: you will have to authenticate yourself by using your official Dawson email address (Office 365) and network password. We urge you to review the following, in order to be ready for your classes on Monday.
1) Know your Dawson email address
Dawson students are assigned an official Dawson email address in this format:
firstname.lastname@dawsoncollege.qc.ca
You can find out what your email address is, especially if you have middle or multiple names, by going to:
MyDawson : MyDawsonLife: Office 365 account.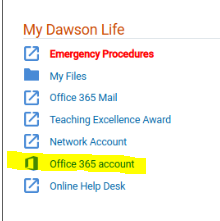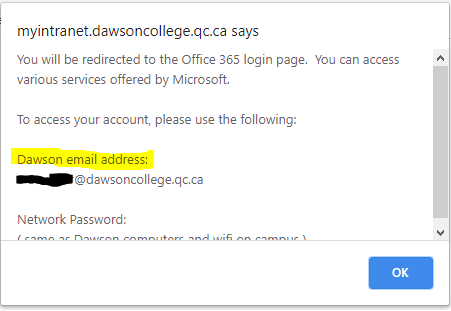 2) Know your Network password
The network password is used to login to the computers or WiFi at the College. If you don't have a network account, have forgotten or don't know your password, go to:
MyDawson: MyDawsonLife: Network Account.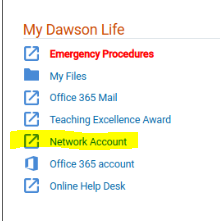 3) Login to Office 365
Go to https://www.office.com and login with your Dawson email address and your network password. If you're in, you're all set!
If you encounter issues, email helpdesk@dawsoncollege.qc.ca ; make sure to provide your name and student number.
4) Next Steps
Over the weekend, we will send you other instructions (Part 2) for authentication to Zoom using your Office 365 email.
In the meantime, we remind you it is strictly forbidden to share URLs of your Zoom classes. Offenders will have their College account suspended immediately.