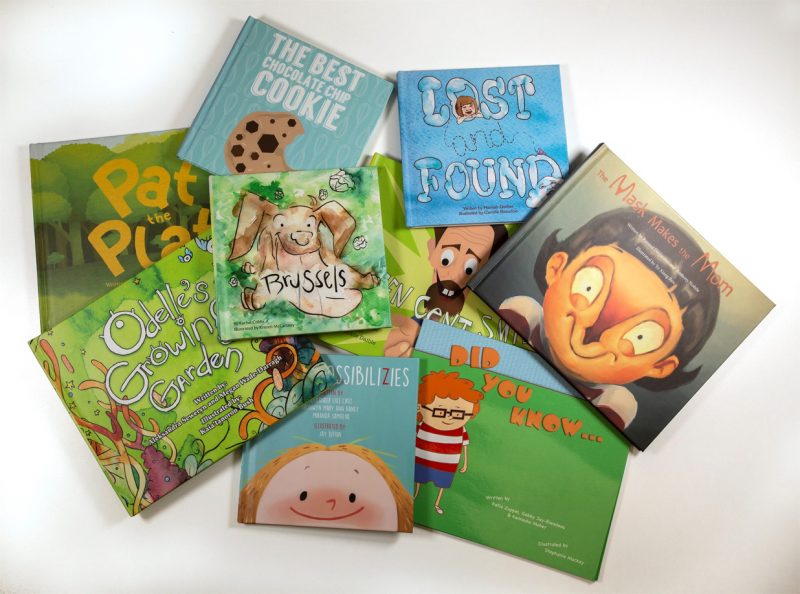 Collaborating for Student Engagement
Collaborative learning has been shown to contribute to student retention and engagement and is considered a high-impact practice[1].  "Collaborative learning combines two key goals: learning to work and solve problems in the company of others, and sharpening one's own understanding by listening seriously to the insights of others, especially those with different backgrounds and life experiences. Approaches range from study groups within a course, to team-based assignments and writing, to cooperative projects and research."[2]
Collaborative learning also contributes to the development of one of the Dawson College Graduate Profile outcomes:
Teamwork and leadership skills
Students will know how to collaborate with others, face-to-face and virtually, toward the setting of goals and priorities and implementing the means to achieve them.  Students will learn to manage interpersonal relationships, resolve conflicts and assume responsibility for their own actions.[3]
The examples of collaborative learning in this article highlight collaboration between students, but also partnerships between faculty and staff at Dawson College. These partnerships demonstrate innovative approaches to creating meaningful learning activities for students.

Illustration and English
In a picture book, one of the most important dynamics is the marriage of text and illustration. Ideally, the illustrations and text do not simply repeat the same story, but rather complement one another and each help to tell the story in their own way.
A marriage of this sort has taken place at Dawson in the form of a collaboration between Creative Writing/Children's Literature classes and third-year Illustration classes. Working together, these two groups of students have been creating 20-30 professional-quality picture books each year. The Creative Writing/ Children's Literature students write the texts, the Illustration students illustrate them, and the collaborating pairs discuss and learn from each other's perspectives on the stories.
This collaboration began five or six years ago with an invitation from two teachers in the Illustration Program, Chantal Chapson and Pauline Fresco, to an English and Creative Writing teacher, Andrew Katz, who himself writes picture books.
The partnership between faculty members began with Andrew Katz presenting the basics of picture book writing to Illustration students, then evolved to his Creative Writing students themselves writing the texts for the Illustration students' picture books. This year, once again, third-year Illustration students have been creating illustrations for stories written in the previous semester by students in the Creative Writing /Children's Literature courses.
As Katz noted: "The writers know from the outset that their stories will not automatically be illustrated; they will have to be chosen by an illustrator, which motivates the writers to hone their work. Students are working for more than just a grade. They have a 'client' they need to interest in their story and then work with successfully, and the fruit of that success is an actual book which is created using an online self-publishing company."
Chantal Chapson added: "Having the ability to connect, communicate and work with other project stakeholders is an essential skill for an illustrator in industry. The collaboration puts into practice this component of an illustrator's workflow and nicely complements the illustration, design and production skill set acquired in the classroom."
"The introduction of other stakeholders to the project also helps spur the students on to do their best and to follow through to completion. While the scope of this collaboration presents many challenges for our Illustration students, they all gain much confidence and pride knowing just how much they can accomplish. It's this outcome that makes the collaboration worth the effort!"
This year's picture books will be on display in May 2019 as part of the end-of-year Illustration exhibition.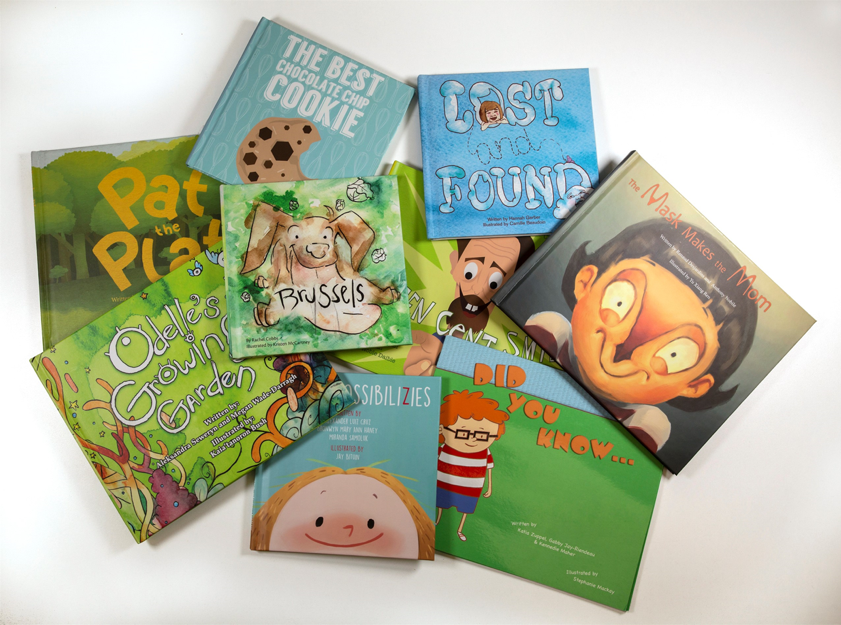 Photo Credit:  James Giberson
Mechanical Engineering Technology and Sustainable Dawson
A collaboration between second-year Mechanical Engineering Technology students, teacher Robert Beauchamp and Sustainable Dawson has resulted in products being developed and tested to help produce compost at Dawson.
Under the guidance of Beauchamp, several groups of students worked with Jennifer de Vera, Cindy Elliott and Chris Adam from Sustainable Dawson to design and build a manual organic waste shredder that is more efficient and easier to use than previous shredding methods.  They also built a bicycle-powered branch mulcher.
These prototypes require some refinement to enhance their performance, but the waste shredders have been tested and students are eager to optimize their models in their third-year course.
The project was summed up by Beauchamp: "Overall this project has brought a 'real world' experience to our classroom.  Seeing how the students rise to the challenge has taught me to make every effort to seek practical projects and challenges that we in the engineering fields can develop, improve, and optimize."  Jennifer de Vera noted: "These shredders create more surface area for microorganisms to decompose waste and decrease the time it takes to create compost that goes right back into Dawson's gardens. We are now producing one ton of compost each month."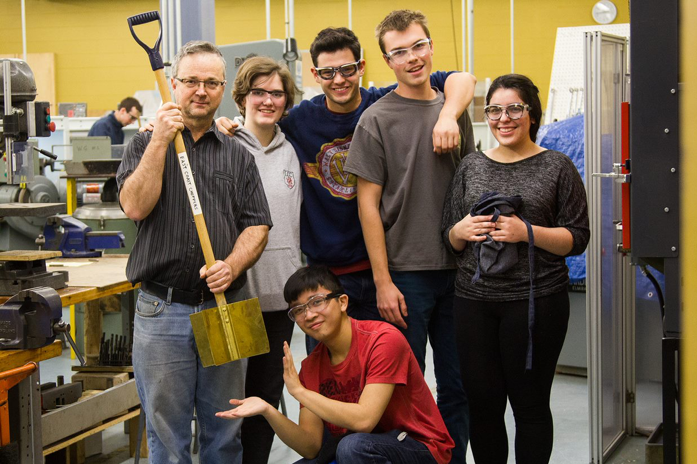 Photo Credit:  Nicolas Sourias
Computer Science Technology and Business Administration
During the recent revision of the Computer Science Technology program, the Business Administration and Computer Science departments discussed areas for possible collaboration. Initial discussions of these collaborations took place with Andrew Bodzay and Jaya Nilakantan from Computer Science Technology, along with Fabienne Cyrius and Rosario Lo Raso from Business Administration. They agreed that students in the Computer Science program and the Marketing and Management and Accounting and Management Technology programs would benefit from more projects that require them to work with students from different fields of study.
To this end, the two departments will be devising a project in which students in Business Administration programs will conceptualize an original application that Computer Science students will then develop. This collaboration will require both groups of students to practice communicating with people from outside their field of expertise to achieve a common objective.
Students in Computer Science will need to translate their knowledge of programming and application development into plain language, and explain what they are, and are not, capable of doing. For their part, the Marketing and Accounting students will be challenged to develop projects that fall within the limits of what their technical team can accomplish for them.
Andrew Bodzay commented: "As faculty members, we are looking forward to this collaboration and the potential it will offer to develop new kinds of fun and interesting projects in the future. It will be interesting to give our students a taste of the challenges that can arise when working alongside people with different areas of expertise, and we'll have fun teaching them the strategies they'll need to overcome them."
Footnotes
[1] George D. Kuh, High-Impact Educational Practices: What They Are, Who Has Access to Them, and Why They Matter, 2008, p. 9.
[2] Kuh, High-Impact Educational Practices, p. 10.
[3] https://www.dawsoncollege.qc.ca/strategic-plan/the-dawson-graduate-profile/ .