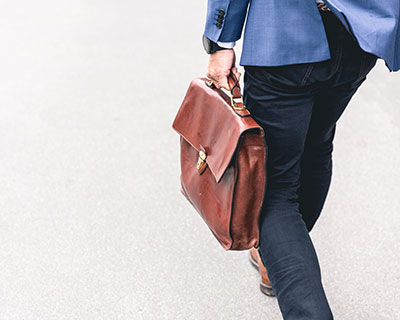 Tips for handling re-entry anxiety
As we are returning to the campus after 18 months away, many of us are feeling some level of apprehension. If you are feeling some discomfort about this situation, you are not alone.
The American Psychological Association (APA) has identified the anxiety that some people are feeling as they prepare for post-pandemic life as re-entry anxiety. It refers to fear or discomfort that can accompany letting go of the safeguards that protected us during the COVID-19 pandemic and our re-entry into a world that has been changed by the virus.
Dr. Andrea Martin from Connect Psychology (connectepsychology.com) recently shared information about re-entry anxiety and some tips to manage it.
How is re-entry anxiety expressed?
Here are some of the most common re-entry anxiety related concerns:
The most obvious concern is regarding the contraction and spread of the virus itself. COVID has not disappeared, and some experts claim that it will never truly go away. How can we live with that spectre looming over us with variants evolving like Pokémon?
Reluctance to participate in social situations, for fear of being awkward (do we shake hands, hug, what about the Montreal two-cheek kisses?). In the case of college students, there is anxiety over making new friends in a new school. We are all still working out what post-COVID social norms will look like.
General concerns about one's appearance. Many of us have packed on pandemic pounds and have lived in uniforms of soft sweat pants. Having to (re)present ourselves to the world can create a bit of anxiety if we haven't done that in a while.
How can we prepare for re-entry?
There is no right or wrong way to prepared, but the key is to be prepared.
Be mindful and connect with your emotions. Acknowledge what you are feeling and be curious about it (as in what is contributing to your feelings) rather than getting critical or judgmental. Practice self-compassion by being gentle with yourself.
Make a list of things that you are looking forward to and have missed during the confinement period. This is a good way to motivate yourself.
Respect your level of comfort and go at your own pace. Practice going into the campus for a short while and see how you feel afterward. Gradually move from low anxiety inducing activities to more challenging ones as your level of comfort increases (while respecting health and safety restrictions of course).
Focus on things that you can control rather than what you cannot.
Talk to others about how you are feeling and always seek help when needed.
Thank you Dr Andrea Martin and Connect Psychology for these helpful tips. For more information contact amartin@connectpsychology.com
Content provided by Selma Hamdani (Faculty, Pscyhology)
Dawson students can seek help from Counselling Services:
psychologicalcounselling@dawsoncollege.qc.ca
This email is monitored from 9:00 a.m. to 5:00 p.m., Monday to Friday.
Community resources available outside these hours are listed here:
https://www.dawsoncollege.qc.ca/faculty-hub/all-news/dawson-counselling-service-for-students/
Dawson employees can seek help from the Employee Assistance Program:
https://www.dawsoncollege.qc.ca/human-resources/employee-assistance-program/
Call 1 888 687-9197 24 hours a day/7 days a week