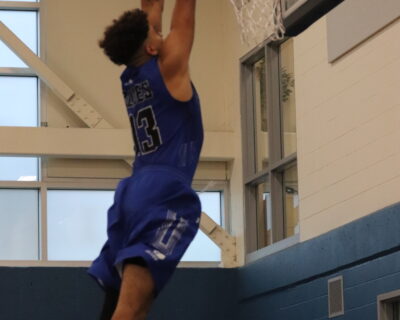 Come cheer for the Dawson Blues at home games
You can come cheer for the Dawson Blues basketball teams again at home games! The first ones were Div. 2 last Friday (women won their first game against Collège Montmorency 61 to 47). The next home game is Friday, Nov. 12 for Div. 1 women at 6:45 p.m. against Champlain – St. Lawrence and men at 9 p.m. against Collège Ahuntsic.
Drop by P.A.R.C. in the Lower Atrium or email athletics@dawsoncollege.qc.ca to get your tickets or for more information. Please note that you must show your vaccine passport and wear a mask to attend games.