Office 365 ProPlus
Office 365 ProPlus is a version of Office that, thanks to our contract with Microsoft, the College employees and students can use at home or on their personal device.
What it includes
For PCs and Macs, full versions of Office 2016: Word, PowerPoint, Excel, OneNote, Outlook, Skype for Business.
For iOS and Android tablets, Word, Excel, PowerPoint, and OneNote apps.
Installation and Activation
For your PC and Mac, download the software from the 

Office 365 site. For your tablets and phones, use your app store. You can install the software on up to five machines and devices.
1) From your browser, go to

https://login.microsoftonline.com/ and sign in with your Dawson e-mail address and Network Password.
2) Once you're in, just click on the top right button "Install Office apps" then "Office 2016".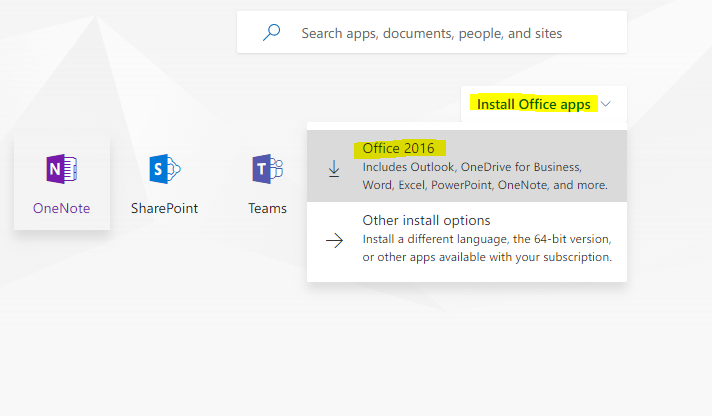 3) This will download a file that you have to open and allow Office 2016 to install on your computer.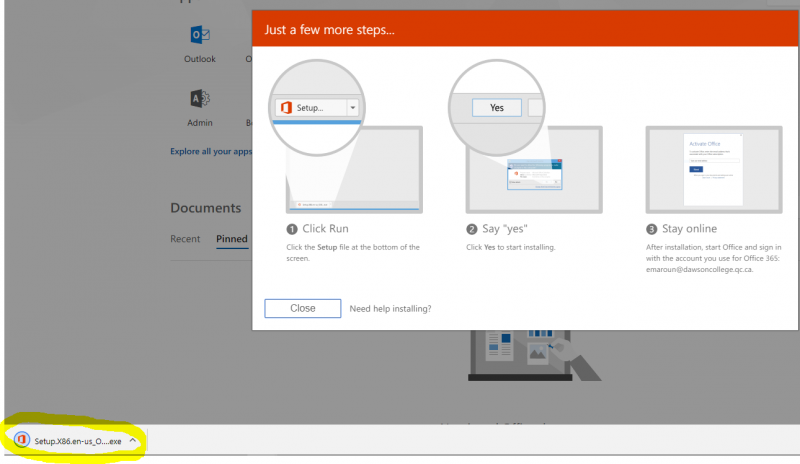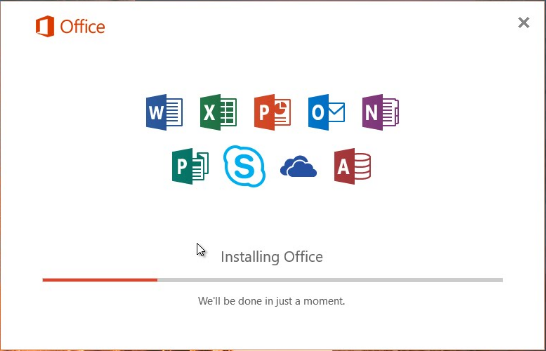 You need to be connected to the internet the first time you run one of the software, so that the activation process can be completed. Afterwards you have to connect to the internet once every 30 days to check the status of the subscription (this is done transparently).
Note
If you require further assistance please contact the Help Desk.
What is the difference with Office 2016?
The desktop versions of Office you can download via Office 365, and Office 2016 you can purchase at the Software Center are the same software. Office 365 ProPlus actually refers to a licensing model with the added benefit of multiple installations and free upgrades. It will run in reduced functionality though (read-only) if your Office 365 subscription ends. (see

more details on the differences)