Events
Upcoming 50th anniversary events
St. Patrick's Parade – Sunday, March 17, 2019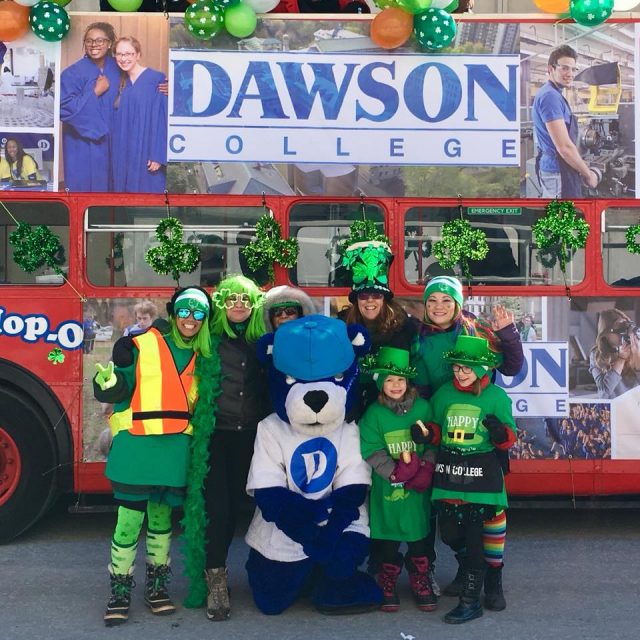 Ride the "Magic Bus" again during the 196th St. Patrick's Day Parade on Sunday, March 17. Dawson College will have a double decker open top bus. Students, staff and friends of Dawson will get to view the parade from the heated bus and enjoy snacks and hot chocolate on board.
Wear your green and your Dawson blue and celebrate our 50th anniversary at the St. Patrick's Day Parade. If interested, contact Christina at cparsons@dawsoncollege.qc.ca or at 514-931-8731, ext. 1354
Bowser and Blue headline Dawson Comedy Night – Saturday, March 30, 2019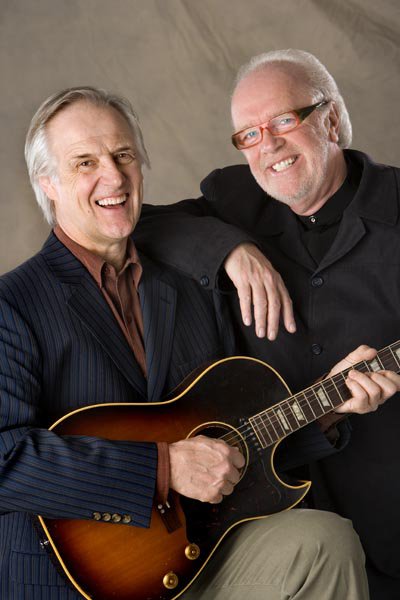 Join us on Saturday, March 30 for an evening of comedy by Dawson friends Bowser and Blue, former Dawson student Rodney Ramsey (Cinema-Communications, 2001-'03) and up and coming comedian Amanda McQueen.
Showtime is 7:30 p.m. and there will be refreshments served after the show.
Tickets are limited. Get your tickets here: www.dawson.college/DAW50N-comedy
Doors open at 6:30 p.m. & show begins at 7:30 p.m.
Mark your calendars!
April 18: Artists in Bloom
June 7: Recognition of Service
June 12: Golf Tournament
June 18: Convocation
September 14: TedX Talk
Sept. 21-22, 2019: Homecoming weekend