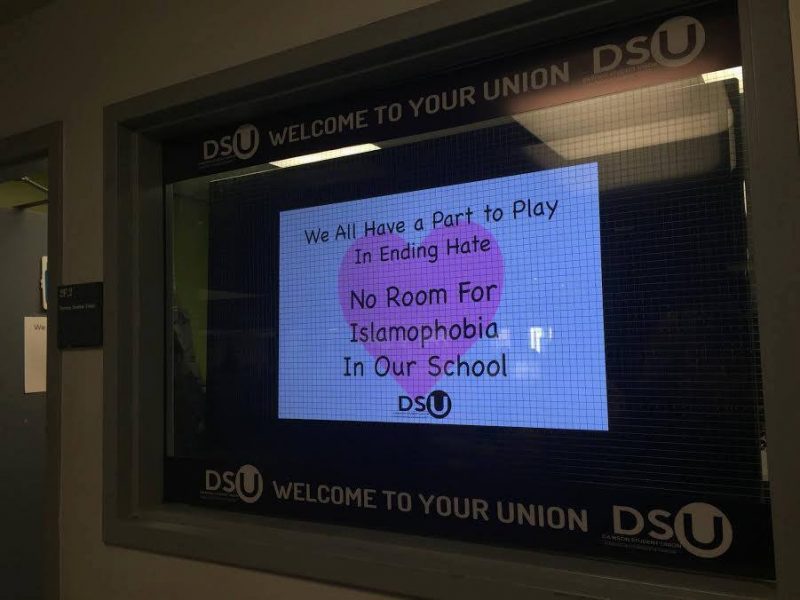 DSU & Muslim Student Association Leaders in Hope
At Dawson College despite the cold many students, employees and community members came together to pay respect to the Muslim community members in Ste Foy.  However, this was much more than paying respects. This was a show by the students and the employees that we will not stand for hatred, we will not enable persecution and we will not tolerate violence to the bodies of those who are different from us.
After inspirational words by Anthony, DSU, Nevin, MSA, Richard Filion, Director General and a prayer from two students from the MSA we walked in solidarity to the Peace Garden. There, everyone held hands and there was a moment of silence to pay respect to those who are grieving.
Dawson College's message is clear, WE STAND WITH YOU.
For a live feed of the event click here.
For CBC News Coverage of the events please click here.