CRLT Student for a Day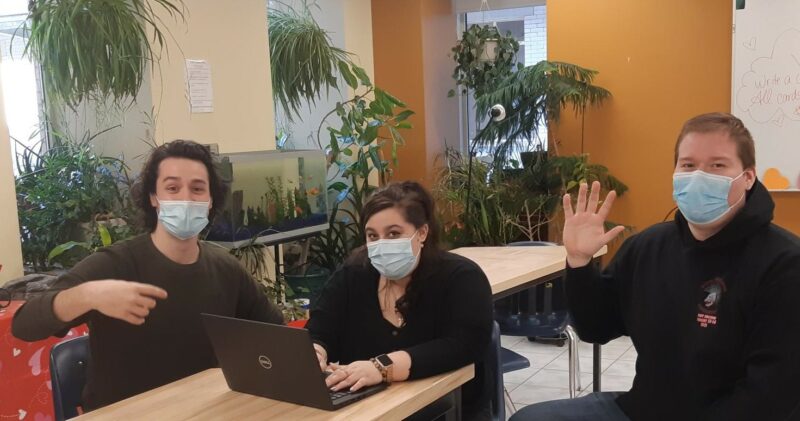 Prospective students have the opportunity to experience what it is like being a student in the Community Recreation Leadership Training (CRLT) Program through our in-person Student for a Day, CRLT Experience activities and virtual Taste of CRLT.
Student for a Day activities are scheduled in October, November and February. These visits take place on specifically scheduled Mondays to Thursdays. Participants attend CRLT classes, meet faculty and students, tour the CRLT area and have questions answered. Visiting students are asked to wear active/casual clothing, plan to attend as scheduled between 9:30am-2:00pm and bring a lunch/snack. 
CRLT Experience events are short, structured events which integrate samples of class content, activities and a question period. These are usually led by a team of faculty, alumni and current students.
For those unable to attend in person, we have transformed visits online. Taste of CRLT is a 1.5-2 hour simulated multi-course experience. Participants attend a selection of mini classes presented by faculty, interact and talk with current students, get a photo tour of our program area and an overview of CRLT.  As a simulation of our traditional student for a day activity, the schedule varies to include evenings. 
Current Dawson students exploring alternative program options may participate in sections of Student for A Day class visits or join A Taste of CRLT activities depending on availability and interest. 
2023 OPPORTUNITIES
Student for A Day and CRLT Experiences have been scheduled for Winter 2023. Dates are listed below. Please submit the form to indicate your interest and we will contact you directly with detailed instructions and directions. 
A Taste of CRLT will also be available based on demand. Please submit the form to indicate your interest and we will contact you directly to review available dates and connection details.
Group Visit – Let us accommodate you!  If you have a group of interested individuals who would like to arrange a group visit to CRLT, would like us to visit your location, or to arrange a virtual activity, please contact us!
If you are looking for any information about the Community Recreation Leadership Training program, please either fill out the following form or contact Heather Martin or Marc Sauve at CRLT@dawsoncollege.qc.ca.